Emily Johnsen is an award-winning blogger, content, social media and creative writer from beautiful Big Sky, Montana.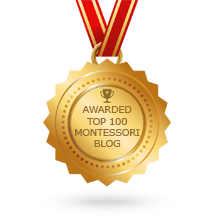 A regular blogger for the AGE OF MONTESSORI website, Emily writes a series of informative and engaging stories about the benefits of parenting with the Montessori Method.
As a passage writer for Center for Educational Testing and Evaluation (CETE,) Emily has been writing narrative and informational stories tailored to specific reading levels and abilities since 2012.
She has also been a member of the Society of Children's Book Writers and Illustrators since 2012, and is pleased to be part of the North Texas SCBWI Leadership Team.
---
What a pleasure it is to edit such a well-written article! ~  Andy Boyles, Science Editor, Highlights magazine

I love that Emily's blog is so positive and inclusive. (As always!) I recommend protecting and honoring her welcoming tone as it really speaks to our brand. ~ V. Brailsford, Age of Montessori

[O]ur informational editor wanted to pass on that she really appreciated the quality of the draft you submitted. We all appreciate it when a piece comes in looking thoughtfully written, well researched, and complete. ~ B. Lichtenauer, Acquisitions Editor, Center for Educational Testing and Evaluation

Emily, thanks again for thinking of us with this great article! I think our young readers will love it. ~ J. Burke, Editor of Highlights for Children Magazine

Emily's blog, 'Ten big Differences Between Montessori and Traditional Education,' is always our most visited page. ~S. Rose, Age of Montessori

Your writing is rhythmic and lovely—sometimes lyrical, sometimes muscular, always engaging. ~ A. Pusey, Senior Editor Charlesbridge

Emily's blogs generate over 85% of ageofmontessori.org's unique page views per week.  (Source, Google Analytics)